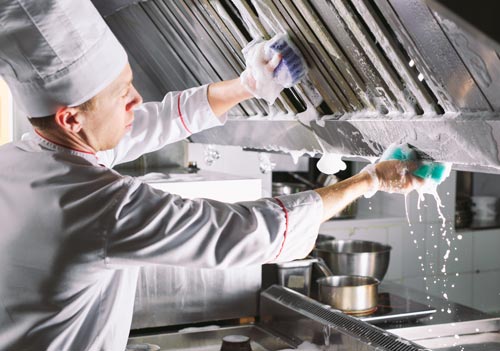 A superior all-purpose spray cleaner for use in industrial and commercial establishments. It is a non-flammable liquid detergent that removes dirt, wax, oil, grease, soap scum, and ink quickly and easily.
Applications:
General Purpose
Industrial Equipment/Machinery
Industrial Kitchens

Features/Benefits:
Safely cleans grease from industrial equipment and machinery
Degreaser for metals before magnafluxing
Excellent for use in industrial kitchen for all surfaces, ventilating and air filtering systems, linoleum, asphalt tile, and terrazzo floors
Concentrated formula
Packaging:
1 x 6 gallon jugs
5 gallon pails
55 gallon drums
275 gallon recyclable totes
Water based alkaline or soap cleaners customized to handle tough grime. Walker Emulsions produces cleaners and degreasers formulated to clean hands, industrial equipment, machines, shop floors, and blower systems.
Need to know more?
Our team can help.